Biological wines
to taste
Tenuta Antica is a certified organic farm with vineyards of Dolcetto, Barbera and Pinot Nero, and hazelnut.
We have been working this soil since 2000 with passion to produce natural and quality wines.
We will be happy to let you visit the farm and tell you about our story and our experience.
We are in the Langa Astigiana, a hilly region of ​​great charm where the vineyards gradually give way to hazel groves, meadows and woods and its small medieval villages with ancient sighting towers throwing you into a magical atmosphere. Piedmont is particularly suited to the production of high quality wines and here we have chosen to live and take on a new path in the world of organic viticulture.
The Barbera is among the most representative vines of Piedmont and, loving red wines, our choice was immediate. In 2001 we planted our first vineyard and we cultivated it following the principles of organic farming and respecting the environment: organic fertilizers, green manure, mechanical processing for containing herbs and grass cover between rows.
The next year we dedicated our time to the cultivation of another native vine, a red grape variety: Dolcetto, which is well known and appreciated locally.
The first vinification of Barbera d'Asti DOCG took place in 2005 and the choice of the name was immediate: LUCA, our first child name, born in 2000 and grown together with these vineyards. In 2006 I got pregnant and it was therefore natural to dedicate the Dolcetto d'Asti DOC label to my son DANIELE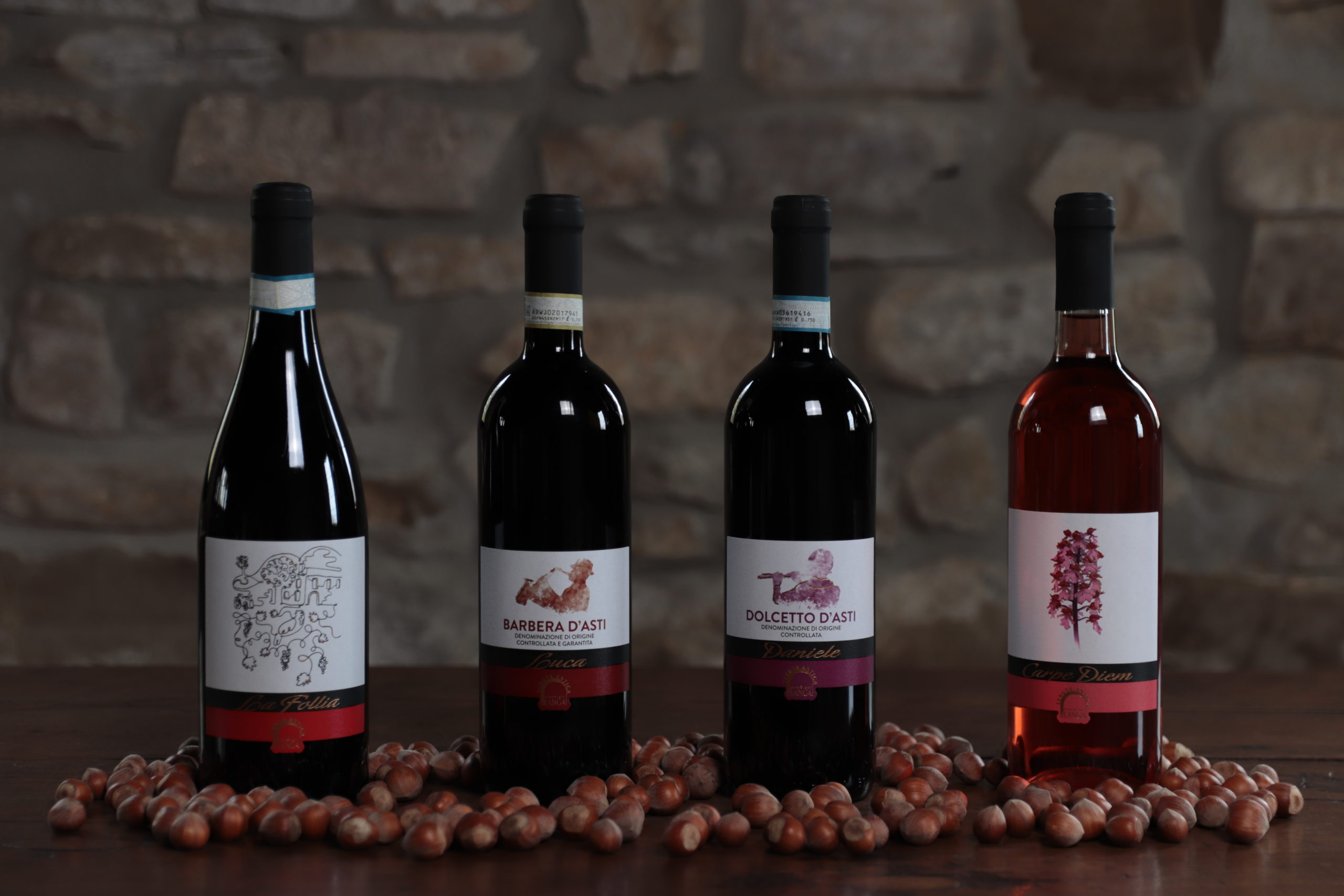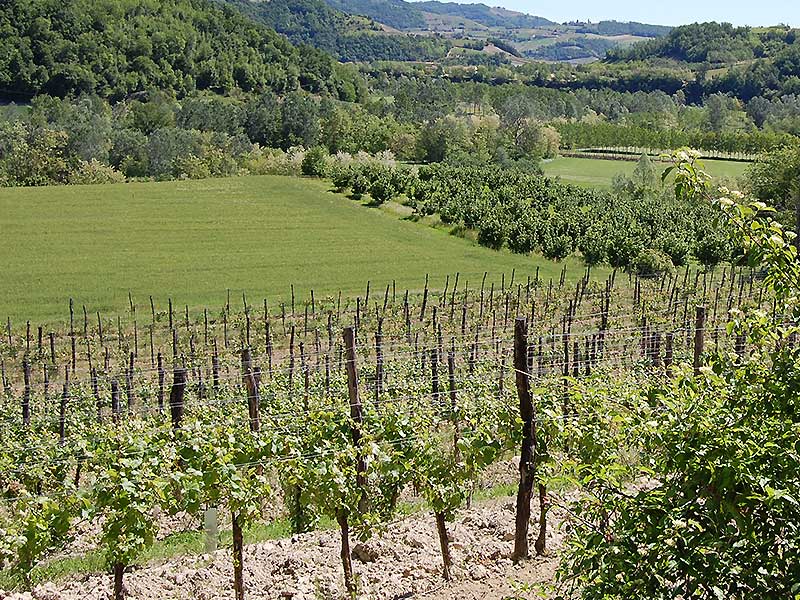 Once the production of Barbera and Dolcetto succeeded, the desire to produce a new and elegant vine was making its way. After various researches and tastings we chose the Pinot Noir.
The Pinot Nero grape is considered one of the noblest among the red grape varieties in the world, a difficult vine both for the cultivation than for the vinification. A new challenge for us!
Finally in 2010 the first vinification started, it was a long aging in steel and wood. I remember as if it were yesterday, the emotion of the first tasting: the ruby ​​red colour, the scents of flowers and red fruits, the spicy notes. It was time to find a name for this wine, a unique name that represented our life project … and wasn't our project a healthy and beautiful madness? Thus LA FOLLIA (Madness) was born, Monferrato DOC Rosso.
To complete our offer of wines, without producing white wines by choice, we decided to use part of the Dolcetto grape to produce a Rosé wine. My husband was a bit sceptic but I pushed until I convinced him! So "CARPE DIEM" was born, a rosé wine with a beautiful deep cherry pink and hints of small berries and wild flowers. Perfect for an aperitif but also as table wine, especially on very warm days!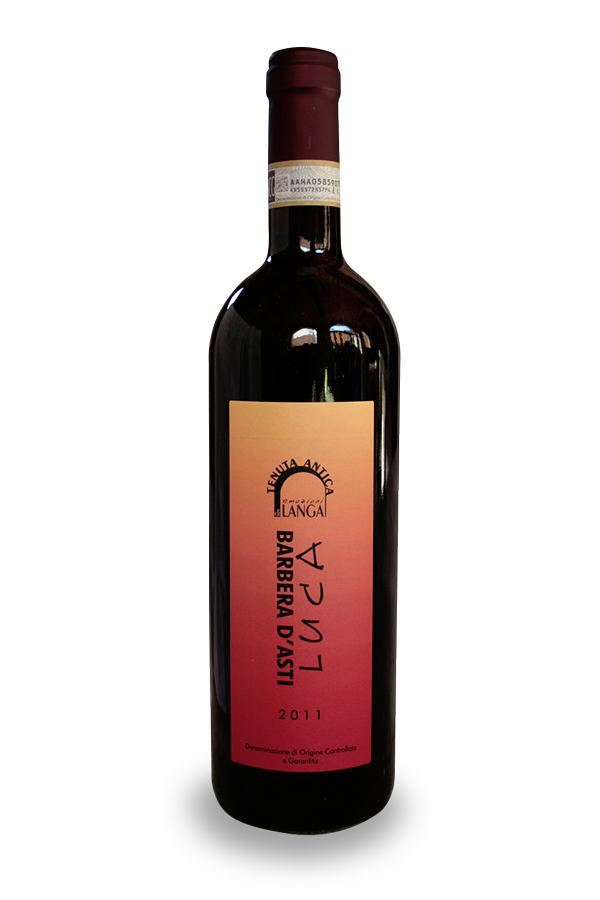 Luca – Barbera d'Asti DOCG
Red wine made of Barbera grapes, one of the most representative red grape varieties of Piedmont.
Luca, dedicated to the first-born of the family of the Tenuta Antica , is obtained by the traditional method that allows the wine to maintain all the characteristics of such a particular land.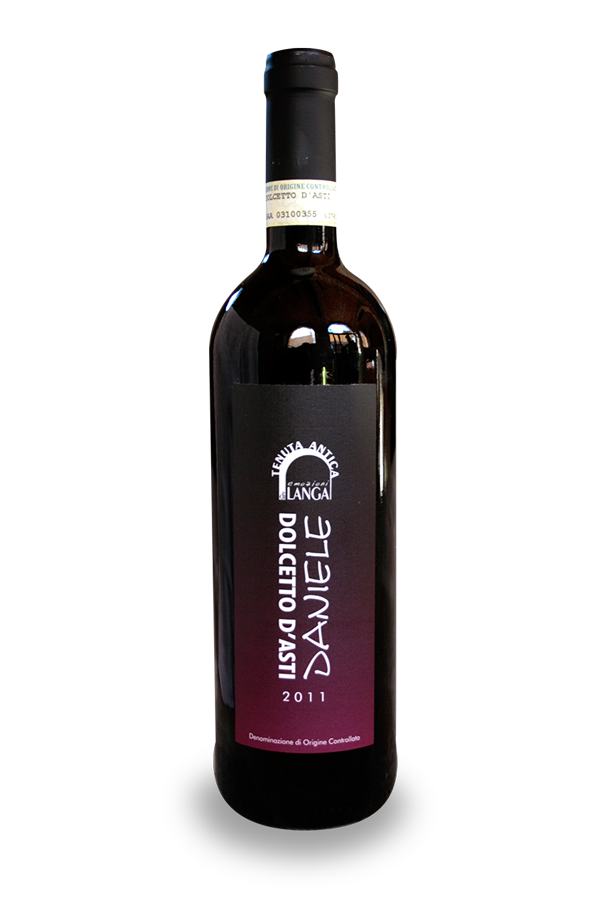 Daniele – Dolcetto d'Asti DOC
Red wine made of Dolcetto grapes, one of the Piedmonts native vines of excellence.
Daniele, dedicated to the smallest of the family, cultivated in our vineyards in a particularly excellent hilly position, it is obtained by the traditional method allowing the wine to highlight the freshness and the typical aromas of the vine.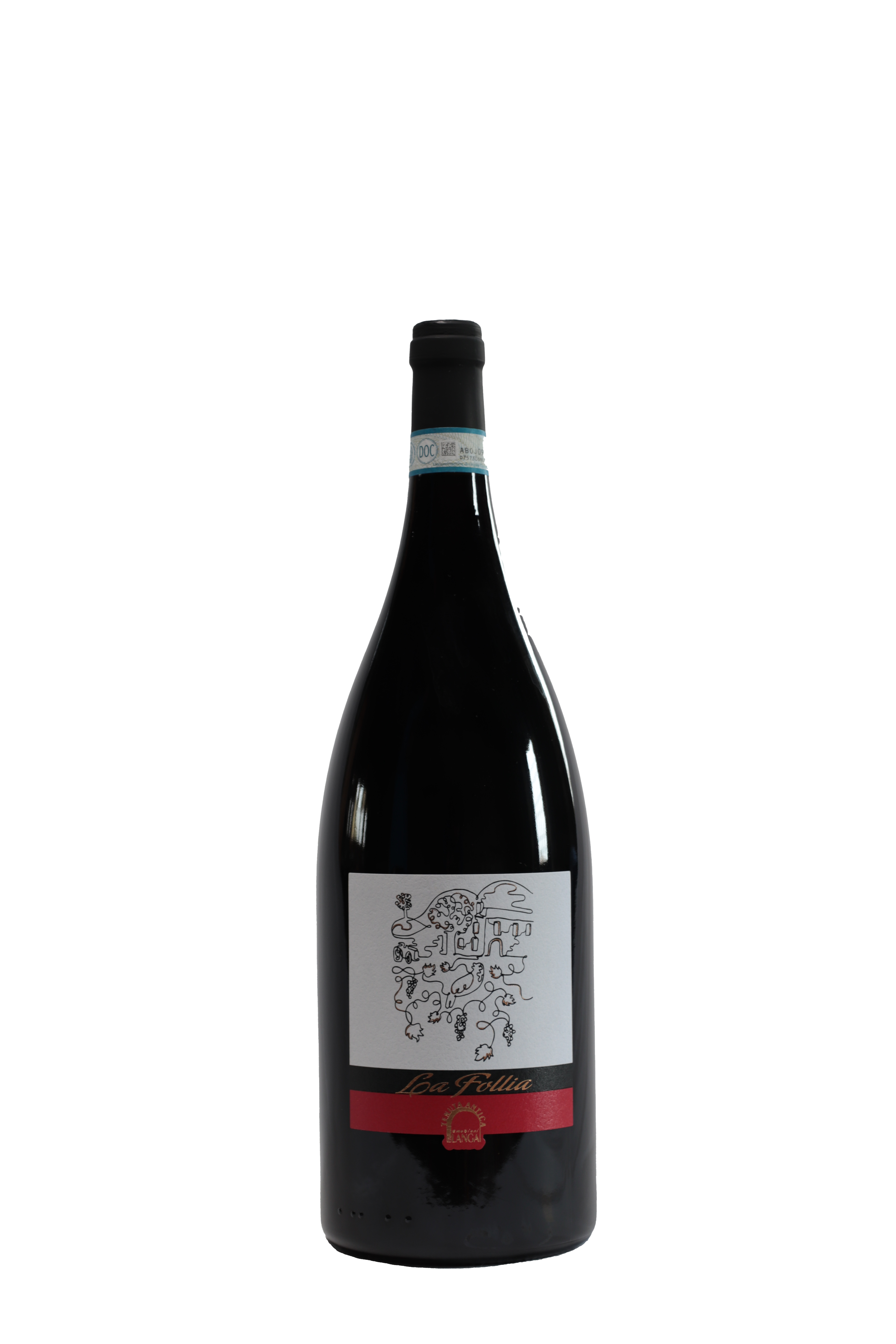 La Follia
Red wine made of Pinot Noir grapes, among the oldest grapes originating in Bourgogne.
La Follia is the wine that the one we dedicated to ourselves, to my husband and I, to celebrate our life project even if it still remain a daily challenge.
Coming from our own vineyards, it is vinified using traditional methods.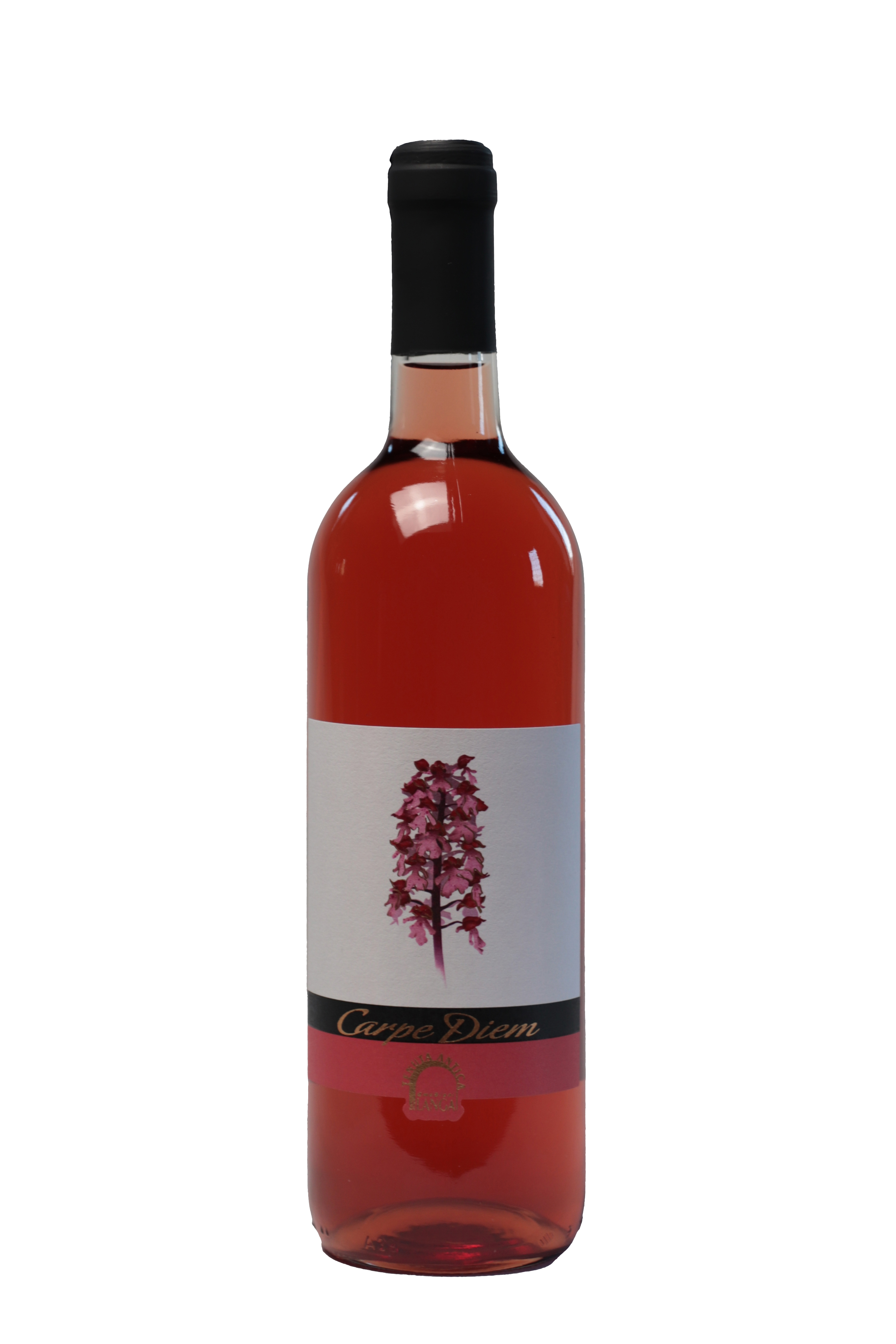 Carpe Diem
Rosé wine made of black berried grapes from company vines.
Carpe Diem is dedicated to the pleasure of knowing how to live the beautiful moments of life:
"Yesterday is no longer, tomorrow is not yet. We have only today. "
It is a wine that is appreciated in the warm seasons but that is pleasantly drunk throughout the year.
Visit to the winery and wine tasting
Every day our winery is open for a visit by appointment only.
According to the weather, it is also possible to organise walking tours in the bio vineyards and tastings of our wines paired with chopping boards of local cold cuts; a pleasant way to spend a day in the countryside dedicated to good food and relax.
Not only wine, though: our shop corner is provided a small and refined selection of food specialties from the Langhe area.
You can have a look between the shelves and see the delicious choices that our area offers.
Consult the map of wine-trekking and other proposals to discover the treasures of the Langhe
| Classic route | Price |
| --- | --- |
| Tre Calici (3 glasses of the  house wines of your choice) | € 6,00 a persona |
| Quattro Calici (4 glasses of the house wines) | € 9,00 a persona |
| Cinque Calici (3 glasses of the house wines of your choice + 2 white wines of the area) | € 15,00 a persona |
| Wine Route and Price Chopping Board | Price |
| --- | --- |
| Four wines + chopping board (mixed cold cuts and cheese from the area plus appetizers) | € 25,00 a persona |