Our green farm is the ideal place to spend a day of good food with relatives and friends or to organize events (baptisms, birthdays, weddings, business meetings, etc.). The service is characterized by an accurate welcome in a family atmosphere and by a high quality level of the surrounding space.
It is also possible to organize mini half-day cooking courses.
Dining with home cooking and our products

Here you can taste dishes according to the season, with Piedmonts or homemade recipes and typical Langa products. All wines, grape juices and hazelnuts are bio certified.
With Barbera we prepare a tasty risotto with: sausage, grape juice and vegetables.
With our hazelnuts we prepare the typical Langa hazelnut cake without flour and other tasty recipes like pesto with aromatic herbs and hazelnuts, pork loin with hazelnuts and a delicious hazelnut semifreddo dessert.
We provide other raw materials from other selected producers in the area and from organic shops.
We only use stone-ground organic flour to make bread, pasta and all desserts
La cucina dell'agriturismo è anche un laboratorio polifunzionale dove, durante la settimana, ci dedichiamo alla trasformazione di frutta coltivata o selvatica, erbe spontanee, fiori e bacche edibili.
Queste composte vengono proposte per le colazioni o in abbinamento con altri prodotti.
Per esempio:
La composta di fiori di acacia abbinata alla robiola di Roccaverano
La composta di bacche di sambuco abbinata alla panna cotta
Il pesto con aglio orsino e nocciole per condire i tagliolini
Il pane, la pasta e i dolci sono fatti in casa con farine biologiche macinate a pietra provenienti da mulini nelle vicinanze o agricoltori piemontesi.
Ci procuriamo le altre materie prime da altri produttori selezionati della zona e da punti vendita bio.
Settings dedicated to the dining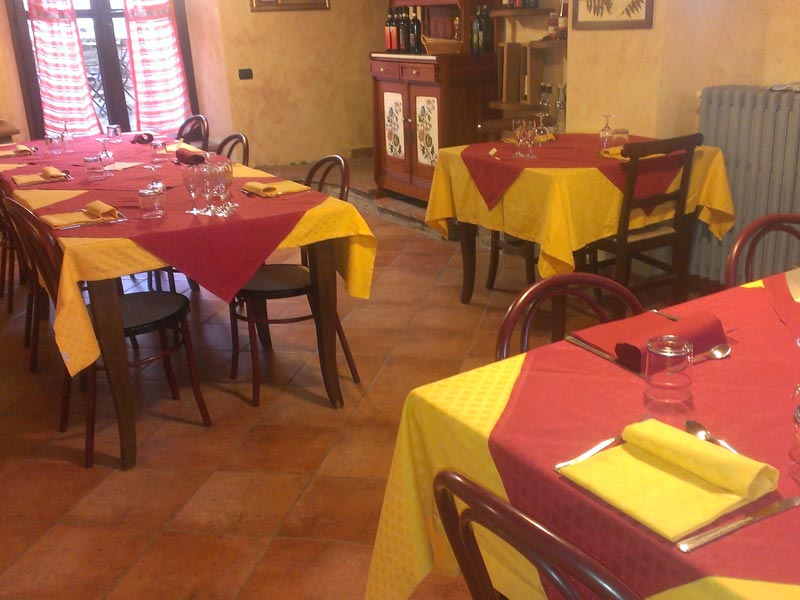 The Cantinette
Two particular cosy rooms built in Langa stone and exposed brickwork.
They can host up to 25 people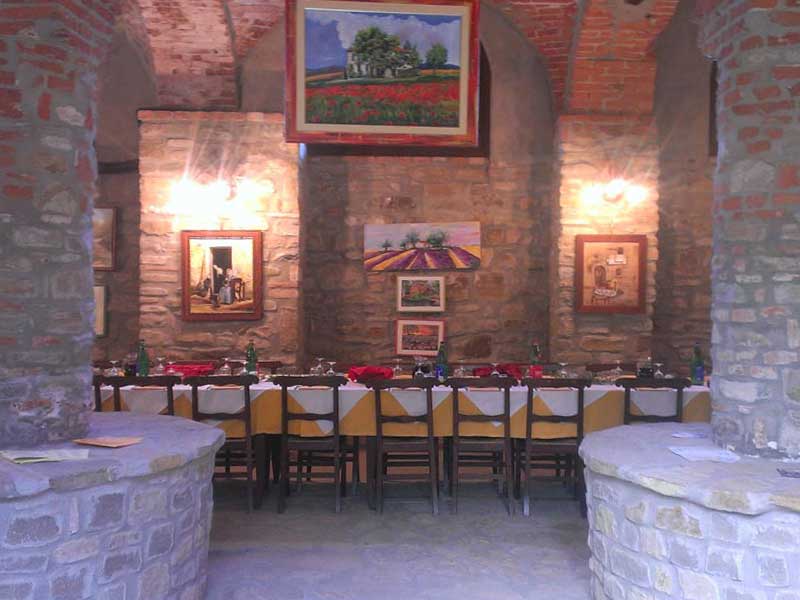 The Cantinone
The oldest part of the farmhouse is our pride. Two stone columns connected to the vaults in bricks and to the beams in wood. Thanks to its largeness it is perfect for groups, events and various occasions (baptisms, communions, weddings). It can host up to 50 people.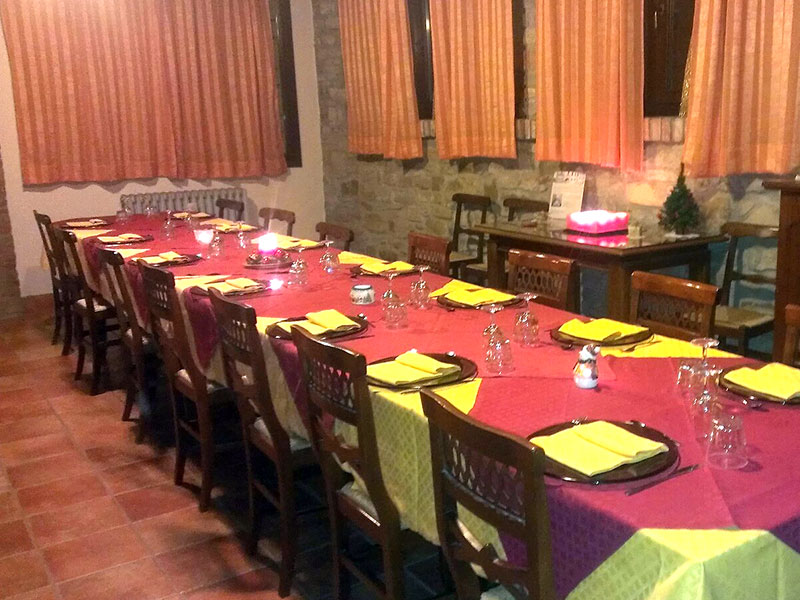 The Salone
Spacious and bright, with a fireplace to warm up the coldest days, for your breakfast all year round and for dining during the winter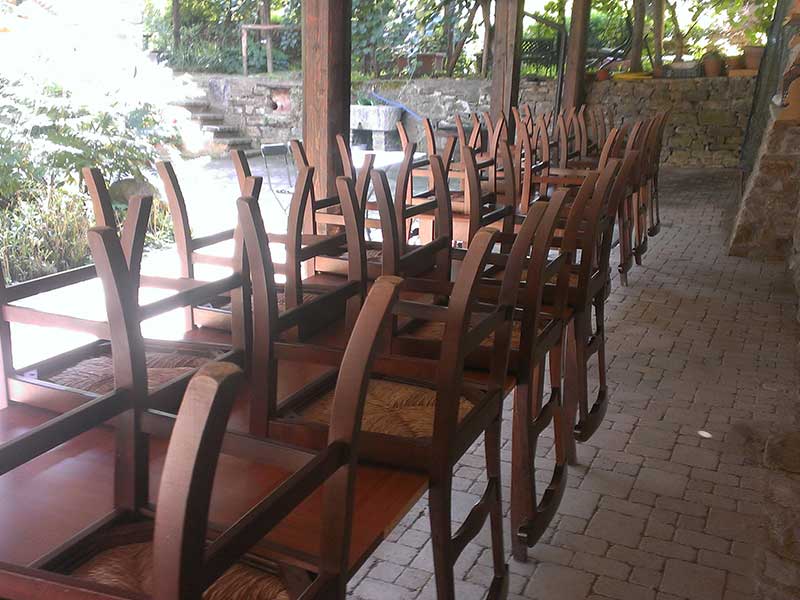 The Portico
It is located in a corner of the courtyard where aperitifs or open-air meals are beautifully served in summer.
Tasting Menu
price for person (drinks not included)
2 starters

1 first course to choose

1 second course to choose

seasonal side dish
Langa Flavours Menu
price for person (drinks not included)
4 starters

you can have seconds of the first course

you can have seconds of the second course

seasonal side dish

1 dessert to choose
Tasting Chopping Board
price for 2 people (drinks not included)
Includes cheese and cold mixed cuts accompanied by compotes, mustards and other appetizers.

Ideal for a snack or an aperitif, a nice way to spend time relaxing with a good glass of the house wine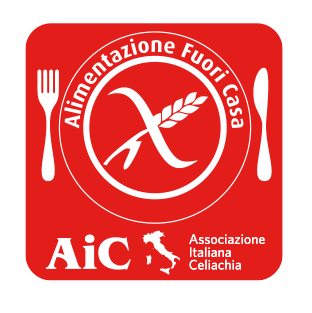 Special Menus

We are well informed by AIC on the preparation of gluten-free meals.
It is also possible to have vegetarian or vegan menu on request and reservation.
Report any needs or food intolerance at the reservation time. We could serve you better!
Among the activities we organize for your leisure and for spending time together we offer our half-day Cooking Meetings (about 3 hours + meal).
During each meeting 1 starter, 1 first course, 1 second course and 1 dessert are prepared, we choose typical Piedmonts dishes and / or seasonal products. At the end we will taste (at lunch or dinner time) the dishes prepared together. It is possible to visit the organic farm and the cellar where our wines are produced.
The participation fee includes the recipes and the meal (water, coffee included, wine excluded) we will arrange the cost according to the numbers of participants.
Proposals For Groups And Events
We can host events for groups o people:
business meetings for companies
workshops
courses
convivial moments and more
We can organize the service according to your specific needs.
Traditional Service at the table
For groups we offer "all-inclusive" menus with:
alcoholic and non-alcoholic aperitif with appetizers
first course, second course with side dish, dessert
house wine
mineral water
coffee / tea
digestive and / or grappa
Organizing an event with buffet service is very pleasant, funny and even cheap!
All dishes and drinks are available at the buffet in our Cantinone or outdoors in the Portico and guests can help themselves, have a seat at the several tables available inside and / or outside (depending on the season) in total freedom and relax.