Tenuta Antica is a certified organic farm since 2003 producing wine but also the round hazelnut Trilobata gentile.
After having planted the first vineyards in 2003 we wondered how we could use the one hectare field in front of the farmhouse and near the Bormida river. This is the lowest and most humid part of the property, not suitable for growing grapes. We are located in the Langa Astigiana, an area of ​​excellence for the production of the round hazelnut Trilobata gentile We didn't hesitate. That land until then producing cereals, would have become a magnificent a bio hazel grove!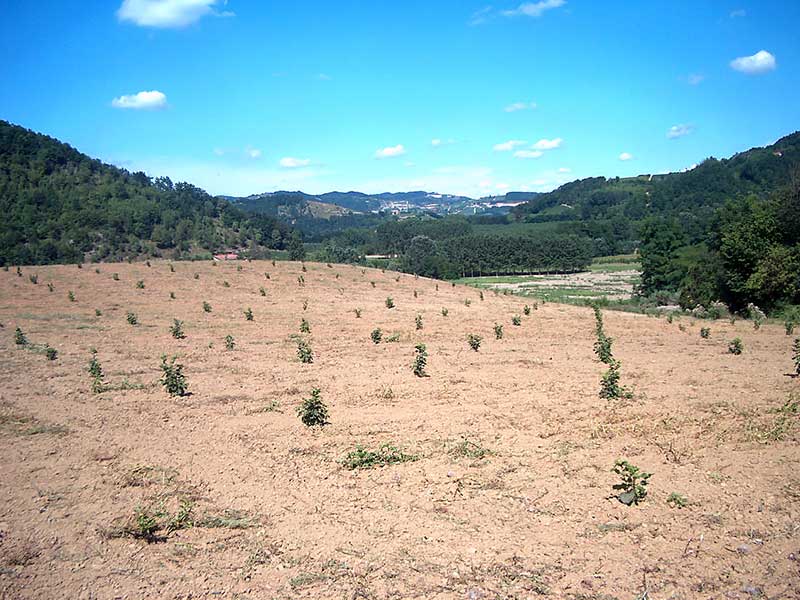 Hazelnuts are hand-harvested and it takes place in August.
Our hazelnuts are roasted for a long time at low temperatures in order to preserve their nutritional properties and taste. The Shelled and toasted round hazelnuts Trilobata gentile comes exclusively from our hazel grove.
Our firm offers hazelnuts in shell and toasted in different formats (hazelnut flour and crushed hazelnuts).
We use toasted hazelnut flour and crushed hazelnuts to make the typical "hazelnut cake without flour".
Hazelnuts are perfectly combined with chocolate, sugar, cinnamon, first courses (noodles risotto with hazelnut pesto) and second courses (roast pork with hazelnuts)
Its classic three-lobed shape (hence the name) contains a deep and persistent aromatic set. It is crunchy to the palate, releasing sweet, intense, oily and sometimes astringent taste.